Helping You Manage Your Fleet With Precision
Fleet Management Experts
At Vehicare Fleet Solutions, we not only maintain fleets - we manage them, too. We are dedicated to having the BEST data and vehicle maintenance records in the industry so that we can provide the leading managed decisions! Learn more about how our data analysis, equipment management, and customer service will help you manage your fleet with precision.

Staff Management
One of the main advantages to using Vehicare is our expert staff from Techs to Customer Service Reps to Shop Managers. For over 55 years we have been managing truck shops, giving us a great advantage on how to run a successful operation. With Vehicare you get access to an entire company to meet and exceed your fleet needs.
Technicians
Customer Service Reps
Training Team
Location and Regional Managers
Call Center Associates
PIT Crew
Asset Data Team
Materials Group
Warranty
SOP Team
Safety & HR
Information Technology
And the list goes on
Data Analysis
Our data analysis team in our Asset Management Group (AMG) helps you get the real time actionable data you need on a customized dashboard so that you can make smart, informed decisions. Here are just some of the reports you'll have access to when you partner with us:
Asset Lifecycle Cost
Master Fleet List
Vin Decoder
Business Intelligence Reporting
Breakdown Summary
Fuel Management
PM Management
Tire Tracking
Telematics (Authorized GeoTab Reseller)
And many more services
Equipment Management
We do more than just provide you data. Our expert team helps you interpret it and strategically decide on next steps. Vehicare Fleet Solutions has experience:
Spec'ing new equipment
Reducing extra equipment
Adjusting Idle, Regen and Transmission
Tire Tracking
Helping you decide when it's time to sell old assets
Refurbishing equipment
Outfitting units
Trailers
Other equipment
Leasing
3rd Party Systems
Offering a flexible Asset Management solution is important to us. We know that all of our customers have different competencies and strategies to fleet and life-cycle management. We can follow your processes and enter your repair data into your technology platform or we can get you on board with our Vehicle Asset Management System (VAMS). Either way we can help you with the development and execution of data driven actions to reduce both long- and short-term cost.
Whether we're utilizing your company's technology platform or utilizing our VAMS data system, we are dedicated to using real time actionable data to improve our customers' fleet performance.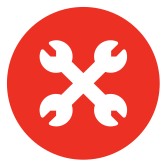 Tailored Scheduling
We help you create a regular schedule built around your service needs and locations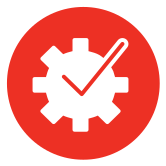 Emergency Calls
If you experience a breakdown or other emergency, our expert team is ready to help 24/7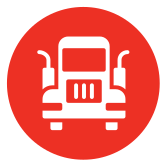 Simplified Billing
We're a single-stop source, which means less billing paperwork for you and easy to read reports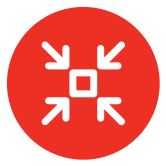 Parts Sourcing
We can help you source genuine parts through our materials team any where in our network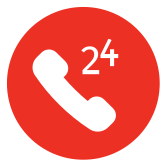 24-Hour Call Center
Our experienced Customer Service Reps are ready to help you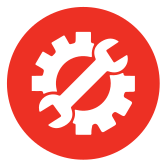 Quick-Turn Reporting
You'll be up-to-date on the current status of your assets
As an Authorized Geotab Reseller & Installer, we are ready to be your telematics partner. We'll help you set up your custom Geotab dashboard and get the actionable data you need for effective fleet management, such as:
Active uptime reports
MPG management
Safety scorecards
Idle monitoring
Speed management
Engine faults