Expert Teams and Comprehensive Capabilities
Once we have customized solutions for your business, it's time for us to perform. Learn more about our expert teams and comprehensive capabilities below.
Highly-Trained Industry Experts
At Vehicare Fleet Solutions, we have a range of experts ready to support your business. We can do everything from turning the wrench to staffing your shop to helping you analyze your data.
Highly-trained technicians
Experienced Customer Service Representatives
Operations Management
Expert Mobile Service Team
Call Center Associates
Asset Data Managers
Dedicated Solutions
Not only do we turn wrenches and work on all makes and models, but we love getting the chance to operate a Dedicated Shop or Mobile Service Unit for our customers!
We operate over 50 dedicated shops and 180+ mobile service units. This really is where the Vehicare model shines the brightest. We look to join your team and adapt your company culture in our operations to create a cohesive environment that inspires a fleet that is best in class.
Below are just a few of the benefits of working with us on a Dedicated Solution.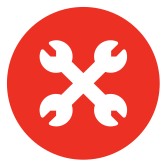 On-Site or Nearby
Shop located at or near your site for ultimate convenience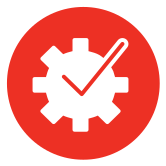 Expert Management
Seasoned, expert managers who optimize efficiency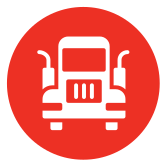 Tooling & Equipment
We make sure our dedicated shops have every tool your fleet needs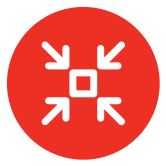 Parts Inventory
Our Materials team has the correct genuine parts your fleet needs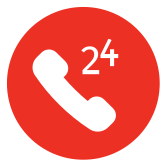 Custom Hours
We work with you to develop shop hours and shifts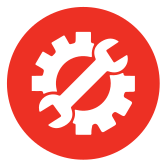 6S and Safety
We operate 6S shops and prioritize safety first for your employees and ours
Mobile / PM Program
Our Mobile Service and Preventative Maintenance Programs help you manage your fleet with precision.
Inspection / DOT
180+ Mobile Fleet
Dedicated MSU
Interval Scheduling
Courtesy Checks
Heavy Duty follow up Repairs
Easy Billing and Reporting
Broad Network
Nationwide footprint of private, Dedicated Shops
23 public brick-and-mortar Retail Shops
180+ Mobile Service Units
Network of Preferred Vendors
Parts & Inventory
With over 200,000+ parts with competitive pricing and we have purchasing power and on-hand inventory to make sure we can provide a wide variety of parts quickly and while delivering excellent value. No matter what equipment you are running, we can supply you with the part you need.
200,000+ parts
Competitive pricing
On Hand inventory
Part Warranties
Purchasing Power
Tire Program
World-Class Training
Vehicare employs only the very best fleet maintenance professionals in the industry. All technicians are required to attain their ASE Certification within their first year and each receives technical training annually. Within Vehicare's network across United States, our operations provides unsurpassed access to qualified technicians and fleet management professionals. We strive to be the employer of choice in every market we serve! We achieve that by providing the safest and highest quality work environment in the industry, high end compensation plan that rewards performance, and a passion for employee satisfaction.
Vehicare has a tangible competitive edge in the important area of recruitment, placement, training and retention of our talent that serves our clients. Combining experience with innovation, we are adaptive and responsive to the needs of each individual client. We believe understanding each client's unique needs is a vital ingredient in providing the kind of staffing that translates into superior service.
Additonal Services
Once we have started working with our clients we often identify or other needs develop. Here is a list of some things we have done for our current customers. Talk with your product specialist about solutions that make sense for your business needs.
Specing New Equipment
Buying and Selling used Equipment
Reconditioning current Vehicles
Refurbing Equipment
Naturals Gas Conversions
Leasing Opportunities
Our team is dedicated to perform to our highest level everyday for the safety and productivity of your fleet.